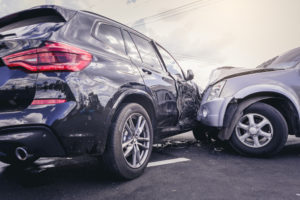 Business Owners! Do you ever send your employees to pick up lunch? Maybe have them run to the store to pick up office supplies or other items you may use in your business? If so, then you may be exposed if you do not have an important and fairly inexpensive coverage called Non-owned Auto Liability coverage.
You don't have to have a vehicle owned by your business to have this coverage. Non-owned Auto Liability coverage is commonly added to your business policy's General Liability coverage. Even if your employee is driving their own car to go to and from an off-site meeting and is involved in an accident, they are representing your business and there is a chance that your business could become involved in a lawsuit. Your employee's personal auto liability insurance may not adequately provide coverage.
Non-owned Auto Liability covers the businesses liability when an employee is using a personal vehicle, whether owned or rented, is driven for the business. It will cover damage done to another vehicle or property and any medical costs because of an injury to another party.
What is covered?
Liability claims
Defense costs
Actions of your full-time and temporary staff
Would You Like Us To Review Your Policies?